"At a show in Sacramento, in the space of five minutes, three people came up to me with life-changing stories. They told me how my music had helped them to deal with the loss of people close to them…" 
The White Buffalo is about engagement. The White Buffalo makes people laugh and cry. The White Buffalo is truth and wild imagination working together. 
The White Buffalo is Jake Smith – singer, songwriter, guitarist, teller of stories, Emmy nominee; an artist whose voice – a timber-shakin' baritone of gravitas and gravel – seems directly linked to a greater truth; an artist who will not be swayed by fashion or curtailed by genre. 
And now, on April 17th 2020, The White Buffalo releases new studio album, "On The Widow's Walk" – a loosely linked collection of dark thrills produced by Shooter Jennings, who also provides piano and keys. With an eclectic history and catalogue to his illustrious name, Shooter doesn't believe in sticking to the rules. He works with a diverse selection of artists, from Marilyn Manson to Tanya Tucker, and his collaboration with The White Buffalo has produced a special, signature release. 
Of the six studio albums and three EPs thus far released under The White Buffalo banner, this latest 11-track outing is the most collaborative and organic, the most sonically round. It's also the first for Snakefarm Records, a young label within the Universal Music Group focussing on music that's roots-driven and real.
BUY RAFFLE TICKETS FOR A CHANCE TO WIN AN AUTOGRAPHED GUITAR OF ALL ARTISTS APPEARING ON THE SHOW OR A SURF BOARD DONATED BY NATHANIEL CURRAN CHANNEL ISLANDS SURFBOARDS OR GIFT CERTIFICATE FROM SALT RANCH !
$1 FOR 1
$5 FOR 6
$10 FOR 12
$20 FOR 24
 ALL PROCEEDS GOING TO YOUNG AND BRAVE!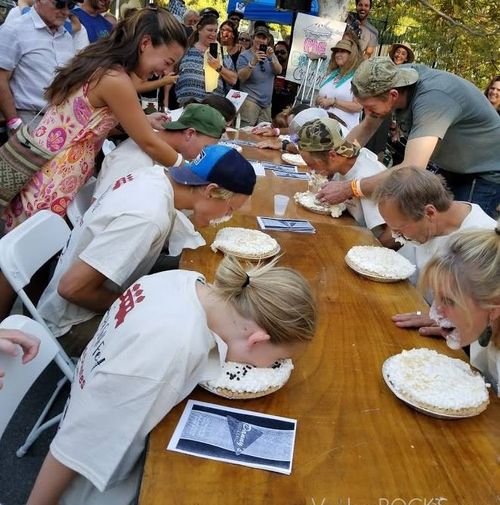 GATE OPENS AT 3PM
WELCOME 3:25
PIPES & LO 3:40
JEMS 4:00
WILL BREMAN 5:00
PIE EATING CONTEST 5:45
BRYAN TITUS TRIO 6:05
LEE KOCH 7:05
RAFFLE WINNER ANNOUNCED 8:05
THE WHITE BUFFALO 8:25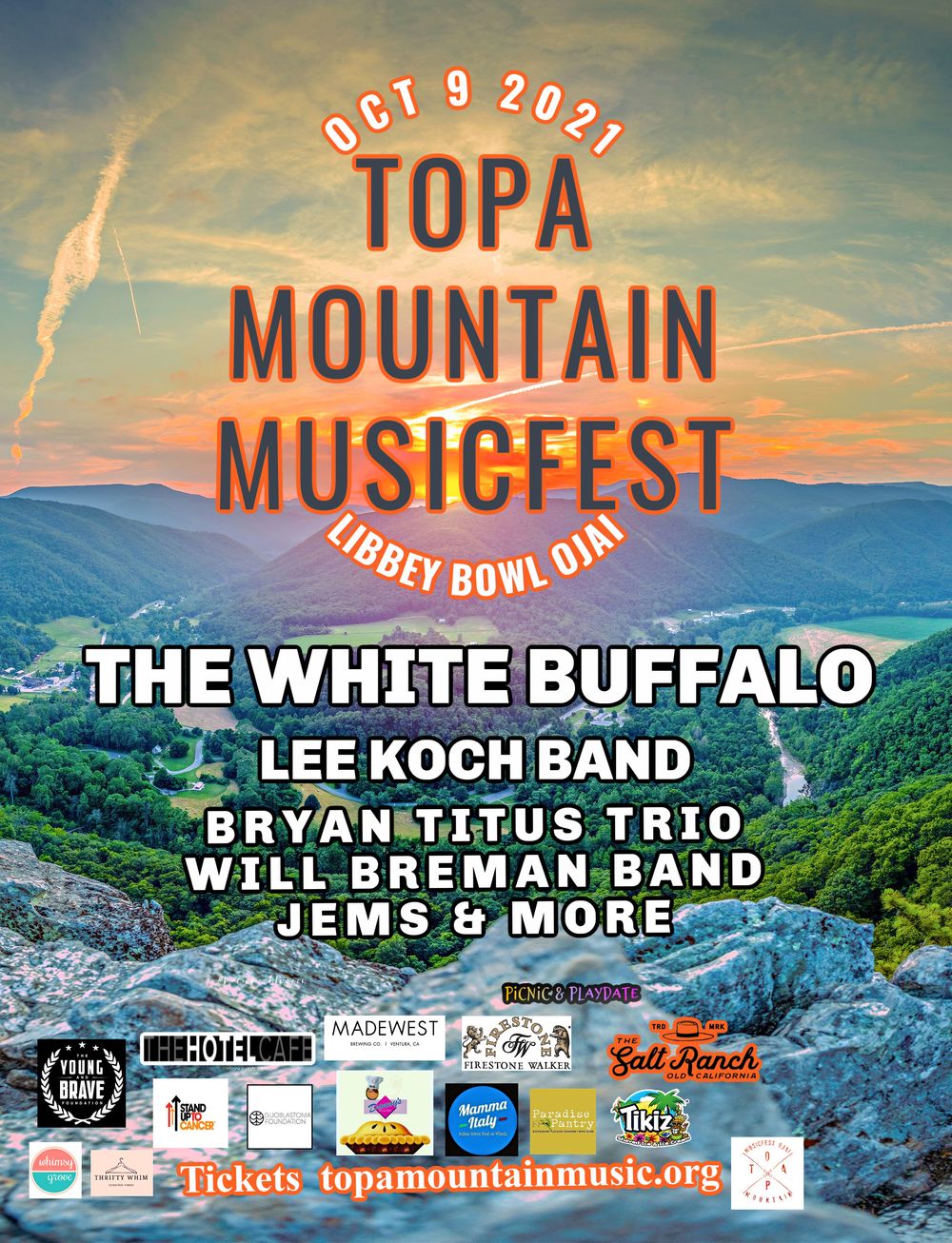 https://www.instagram.com/topamountainmusic/